Strongmind Resilience
The Client
Strongmind Resilience are a small, friendly, and highly knowledgeable and experienced team doing great work in the area of resilience and mental health. My initial meeting was full of moments of wonder as they explained what they did and I quickly grasped the importance of it.
Though I normally work with charities, this was a business doing good work and I was keen to support it.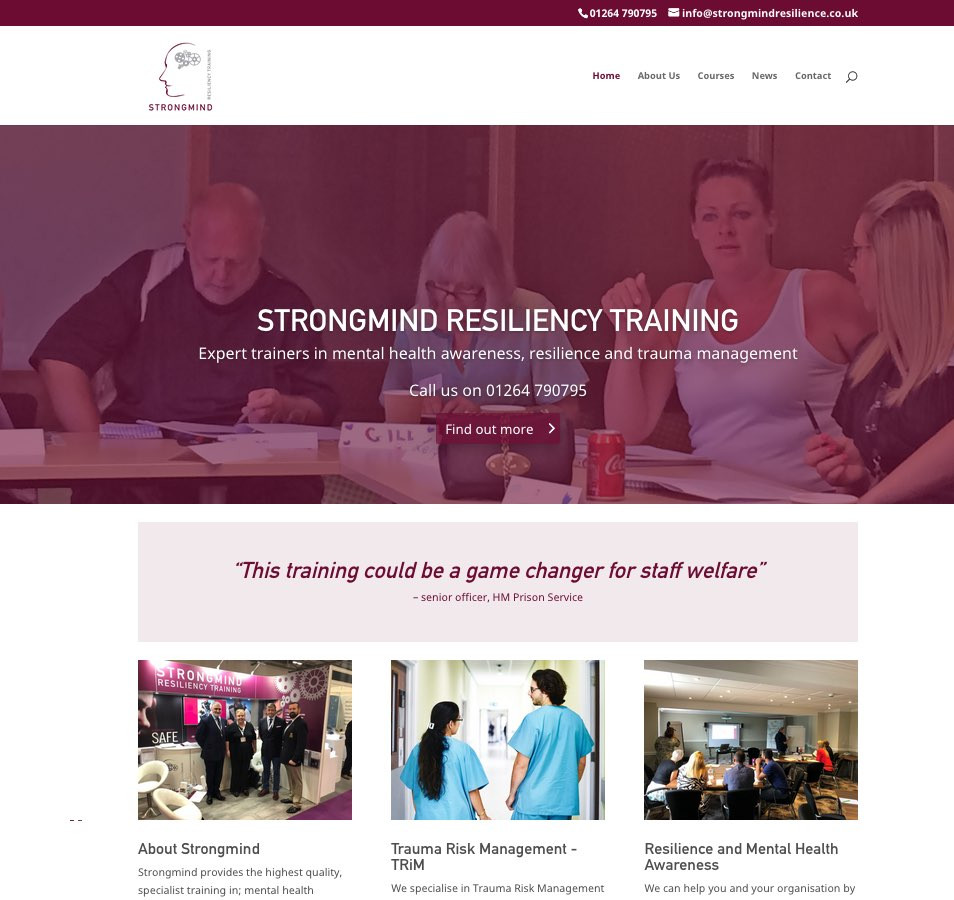 The Project
Strongmind had an old, out-dated, and hard-to-update website. They needed a modern content management system, a visual refresh, and some help with user journeys, SEO, hosting and general help throughout the process.
I was happy to put my WordPress, user experience, and general technical skills to the task. We simplified and structured their course information, made some easy-to-use landing pages, and added contact forms and a simple blog.
The Result
This simple, great-value website rebuild is a huge improvement over their old site. It's nicer, faster, mobile friendly, and easier to use and update. Richard and Sue were brilliant to work with and I hope their new site serves them well as they expand the offering and grow their important business.