The Separated Child Foundation
PHP
Advice
WordPress
Training
The Client
At a time when I was trying not to take on smaller web projects, the Separated Child foundation contacted me about a small web project. And after a short conversation I was in no doubt that, regardless of the size of the project, I really wanted to help them.
They provide emotional, social, financial and physical support to separated children (refugees and asylum seekers separated from their families) and young people in Britain.
They are the kind of organisation that does a huge amount of good work with relatively little resources. Their team are forward thinking, resourceful, generous and had an amazing attitude to getting things done that made them brilliant to work with.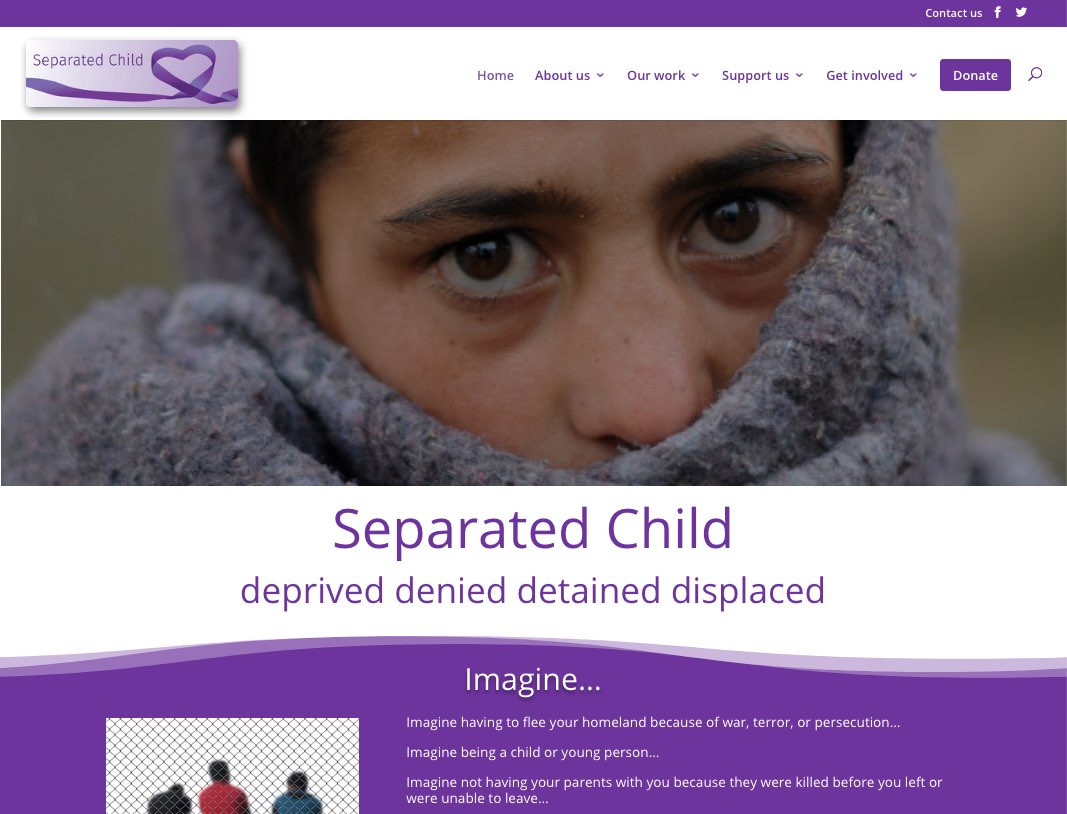 The Project
Like so many small charities, the Separated Child Foundation had an old, out-of-date website that wasn't serving their needs, and they had a limited budget to spruce it up and make it work better for them. They wanted it to be easier to donate, find out about volunteering and get updates on the organisation.
So I rebuilt the website in WordPress for them, did some user experience and graphics work for them, advised on SEO, created simple user journeys, set up hosting, added security and all the stuff small charities shouldn't have to figure out for themselves.
The site is created with a flexible page builder and I provided bespoke video training to help them with ongoing updates too.
The Result
The fantastic thing about this project was the because I was able to work so well with the client team, we came in well under budget - which means that the charity has more money for their good work!
The website serves their needs much better and quickly started taking more donations. They are a really happy client and I was proud to have worked with them:
"It has been great to work with you in every way and I look forward to some further joint working down the line." - Richard Hammond, The Separated Child Foundation